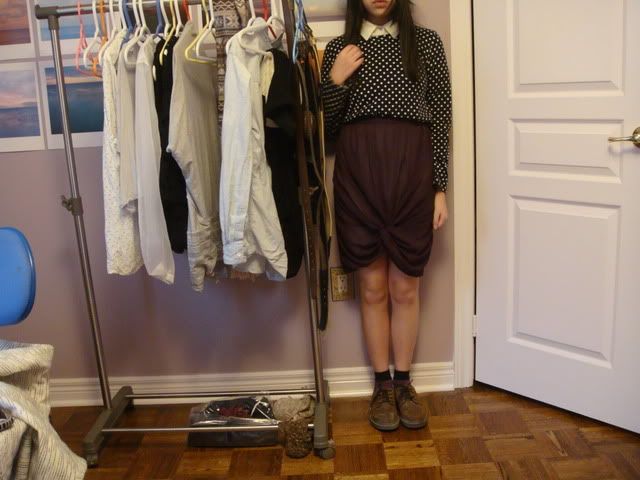 ( urban outfitters skirt & hat)
I seriously hate it when you watch a really sad movie in a classroom and you want to cry but you
can't. The reason why you can't is because if you cry your face is going to get red and and your going to have a river of snot. Another reason is that people will think you are 'soft'. And another reason is because NO ONE WILL CRY WITH YOU. I was watching Hotel Rwanda in my Civics class and when I saw this certain scene, I got teary. It is a really mind-changing movie and as cheesy as it sounds, it motivated me to study or be more aware of the world issues. Nufff said about school, since march break is around the corner.
P.S DON'T MIND MY REALLY MESSY ROOM:
i'm really lazy and i'm literally stuck in lazy mode. So if you can see carefully, i barely have any clothing hanging on my rack or my actual closet because it's either on the floor, in the basket, on still in the dry machine.