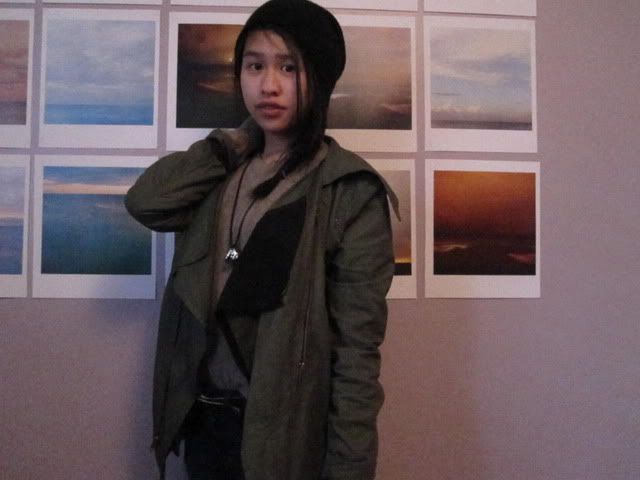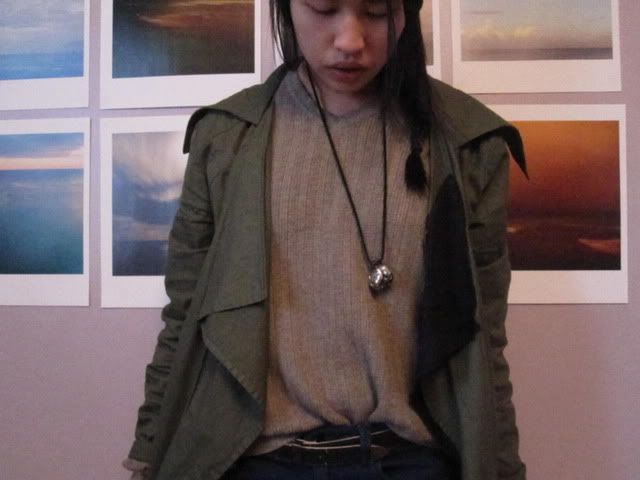 ( jacket from hong kong & my dad's sweater)
The necklace I'm wearing is actually my stormtrooper ring tied to a string. The ring was too big so I made it to a necklace. I always have a tendency to order rings online that are slightly to big...
So I started my new semester and my teacher once said, " If you don't come to class, someone better be married or buried." I think this quote should be some famous quote that all teachers should use. On the other hand, my new semester sucks. Well, it's not bad but it's not better than my first. Oh well. I'm already starting to countdown for spring break and summer break. Yeah, yeah, complain complain complain, that's what I do best.